R

etail

Huntingdale Golf Shop prides itself on stocking premium golf products.


When you visit us in the Shop, you will notice we don't have hundreds of sets of irons on display like many golf shops do, because we order everything in especially for you and tailored to your swing and golfing requirements. What we do have is a number of demo clubs available to try on our practice fairway and once you have found the right equipment...we can order it in for you directly from our supplier.

So if you're in the market for a new set or irons, a driver, a hybrid or even a putter, drop in and see us at Huntingdale, you can be assured of professional, friendly and informative service and we'll certainly be able to point you in the right direction to help you improve your game.

Because we can literally order thousands of different irons, drivers, putters, wedges, rather than list them all, we have listed our main suppliers below, and if you click on the respective logo you will be directed to their website. Once you have found something that you think you may be interested in, give us a call on 03 9570 4133 or drop in to the shop and we'll discuss your options and give our best price.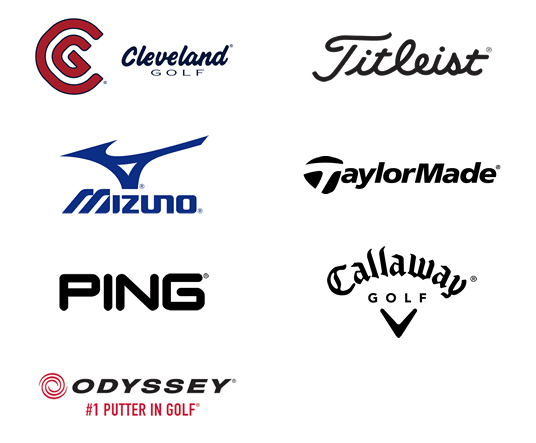 Opening Hours
Mon-Fri: 6.45am until 6.00pm
(6.30pm daylight savings)
Saturday: 6.15am until 6.00pm
(6.30pm daylight savings)
Sunday: 6.45am until 6.00pm
(6.30pm daylight savings)
P: +61 (3) 9570 4133
E: proshop@huntingdalegolf.com.au