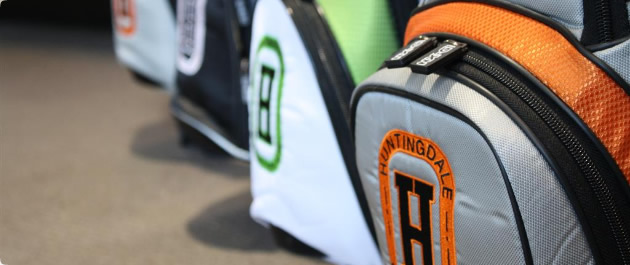 H

ire Equipment

Huntingdale Golf Shop offers a wide range of hire equipment available for Guests. Please see a list of equipment and prices below.
Club Hire

We have a number of standard (Top Flite) and premium (Callaway X22) hire sets available, in both right and left handed.

Cost - $35 per standard set, $60 per premium set

Shoe Hire

We have a range of Nike and Footjoy golf shoes available for hire in a wide variety of sizes.


Cost - $15 per pair

GPS Hire


We have limited availability to hire GPS units to be used during your round.


Cost - $10 per round

Range Balls

Available to hire from the Golf Shop


Cost - small bucket - $5



Buggy Hire

We have a variety of hire buggies options available:-

Standard pull buggy - n/c per round
Electric pull buggy - $20 per round
Par-Maker - $15 per round
Electric golf cart* - $55 per round
* Huntingdale is a 'walk only' course , with electric golf carts only available for those who possess a current medical certificate which must be presented to the Golf Shop either prior to, or on the day of play.
Opening Hours
Mon-Fri: 6.45am until 6.00pm
(6.30pm daylight savings)
Saturday: 6.15am until 6.00pm
(6.30pm daylight savings)
Sunday: 6.45am until 6.00pm
(6.30pm daylight savings)
P: +61 (3) 9570 4133
E: proshop@huntingdalegolf.com.au